EnviCare® has been working in this exciting segment for over 20 years, providing innovative planning and consulting services. Operational advice on waste prevention in the production process, the development and planning of waste disposal plants, operational advice and monitoring of waste treatment plants on behalf of the licensing and monitoring authorities are just as much part of the scope of activities as the constant search for ways to recycle materials or energy. This takes important steps towards establishing a modern circular economy. EnviCare ® has been able to realise numerous projects for waste storage, treatment and recycling with mechanical, chemical-physical, biological and thermal process steps.
Our focal points in the field of waste technology include:
Recycling
Treatment and storage
Waste disposal and landfilling
Wastewater treatment
Production of renewable energy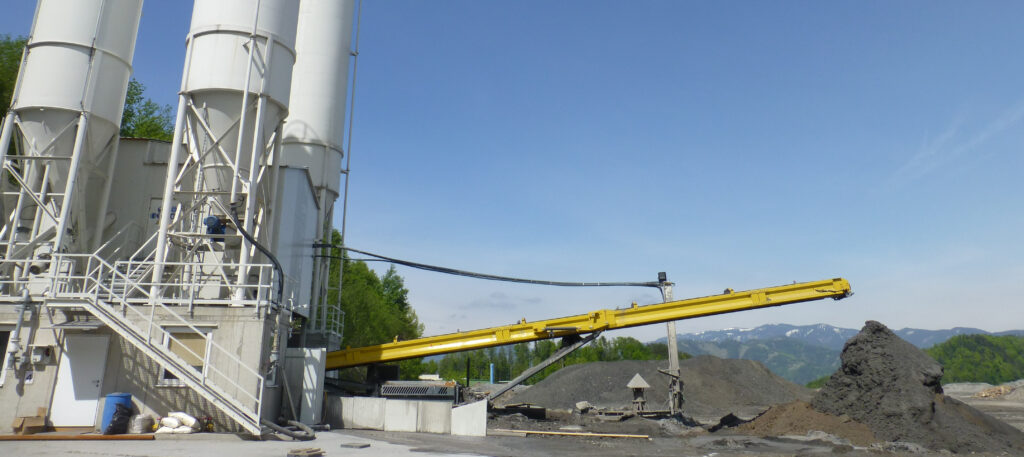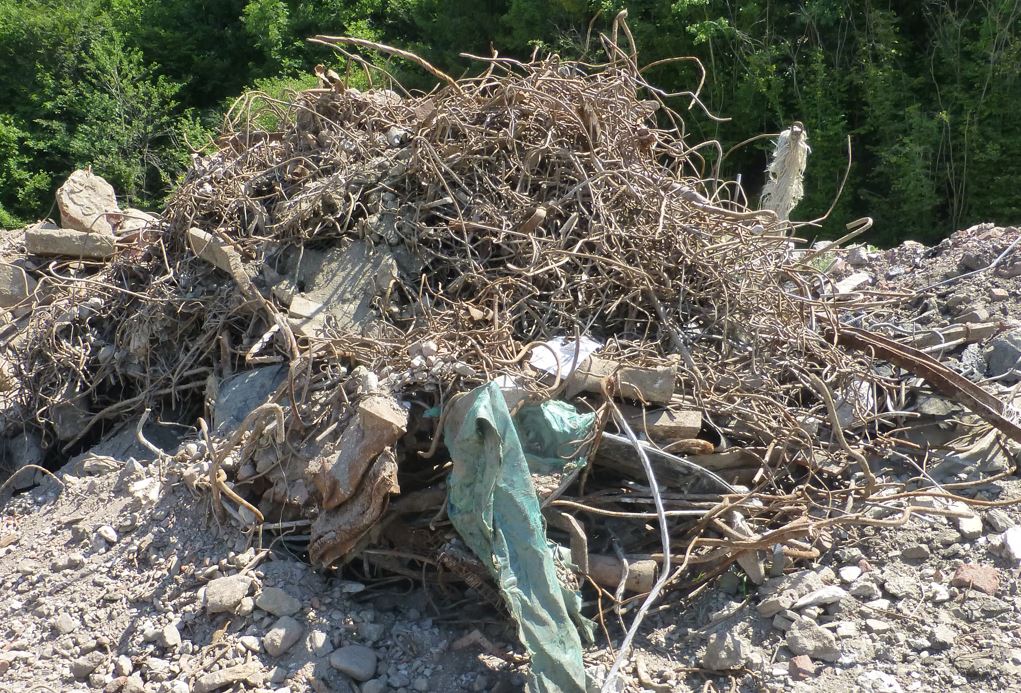 In Austria, recycling is now anchored as a central objective in § 1 of the Waste Management Act (AWG 2002). Collection and recovery systems are obliged to obtain a permit and to comply with the requirements and objectives of environmental legislation. In practice, recycling is based on cooperation between waste collectors (municipalities, commercial collectors) and specialised recycling companies.
EnviCare® has been able to implement numerous projects for waste storage, treatment and recycling with both mechanical, chemical-physical, biological and thermal process steps in terms of planning. Especially the requirements in the approval procedure are very high and always require cooperation among several disciplines. But we can also contribute our long-term practical experience to the optimisation of ongoing operations and the constant need for adaptation to the state of the art.
EnviCare® has planned numerous waste treatment plants and supervised their implementation and operation. In this context, subject-specific principles must be applied, such as concepts for the storage of hazardous substances in mobile and non-mobile containers and the associated technical regulations, TRVB fire protection regulations, explosion protection regulations, legally regulated requirements for the emission of exhaust air and waste water, employee protection regulations and so on.
Aspects of fire protection are also becoming increasingly important, as the ever-increasing number of LiPo batteries is now leading to more frequent fires and the commonly used fire extinguishing agents have to be replaced by alternative products due to the PFOS problem. This too creates major challenges for plant operators.
The storage of waste in the open air can also result in a considerable input of pollutants and microplastics into the surface water, which must be treated with membrane-biological processes in accordance to the state of the art.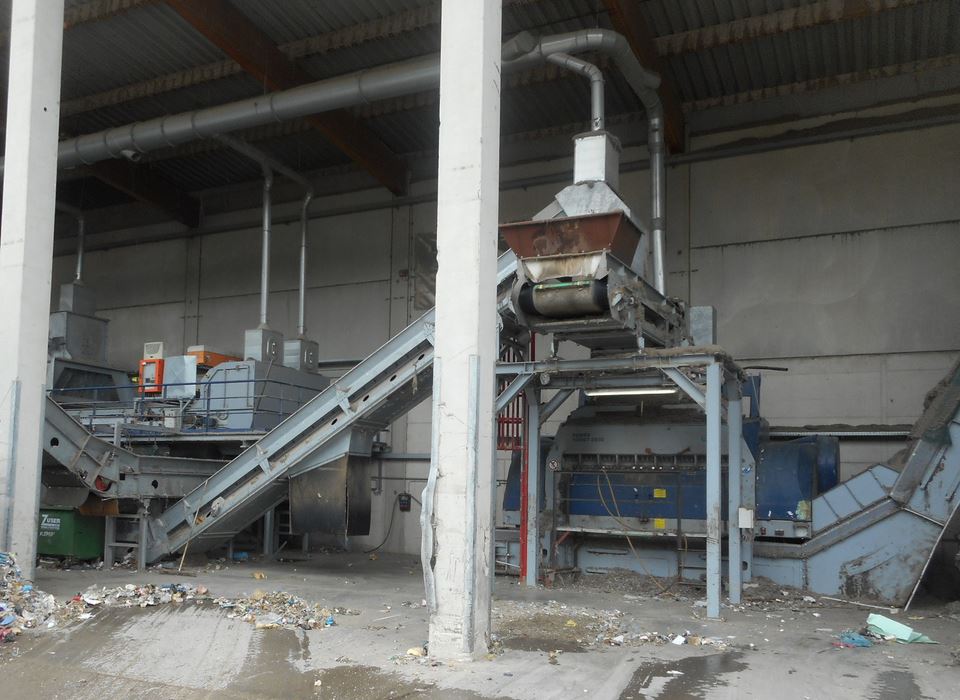 Waste disposal and landfilling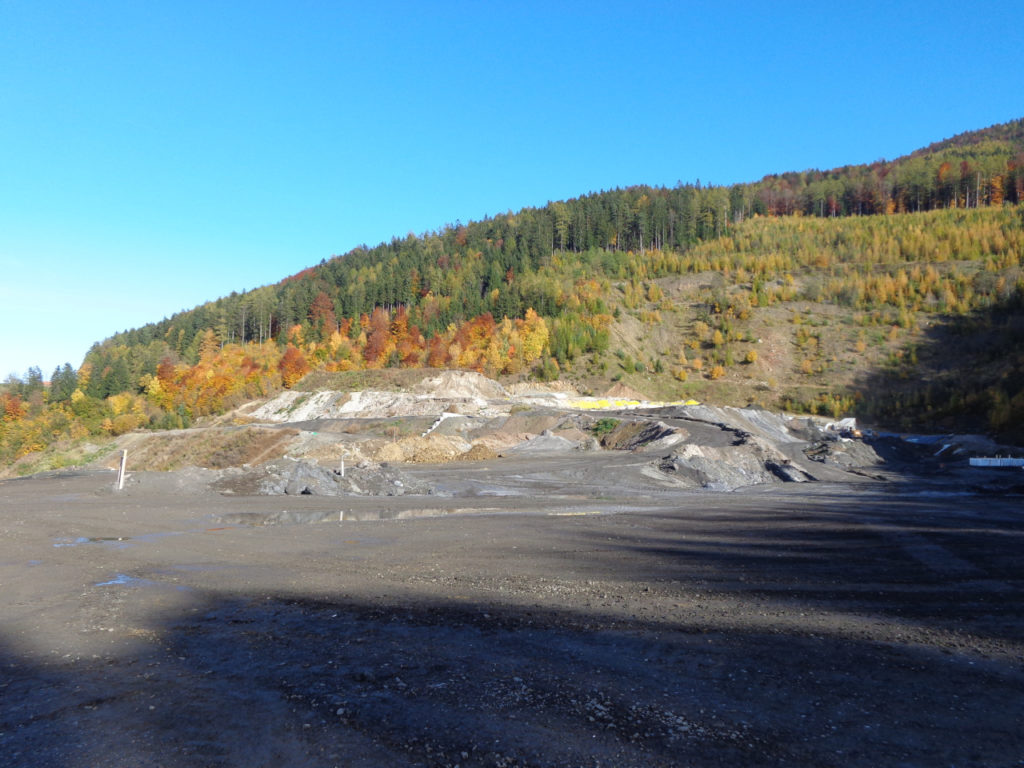 Thanks to decades of experience in the planning and operational monitoring of numerous landfill plants, EnviCare® has the necessary expertise to design waste disposal plants efficiently and ecologically.
We focus primarily on plant engineering issues such as operational management, wastewater treatment, gas collection and damage-free use, fire and explosion prevention, safety engineering and aspects of employee protection.
Due to our proven expertise, we are also regularly appointed by the Austrian authorities as landfill supervisors in accordance with §63 (3) AWG 2002.
EnviCare® has meanwhile gained comprehensive experience with sludge fermentation, thickening, drying, recycling, composting and incineration or thermal utilisation. The selection of the respective customised technology for sludge treatment depends not only on the type and origin of the sludge, but also on the quantity produced, its constituents and many other important plant-related and site-specific factors. The components available on the market are as diverse as the sludge-related variables, so that the elaboration of an optimal solution requires extensive expertise. In the near future, the recovery of valuable materials, such as phosphorus or nitrogen, will become much more important.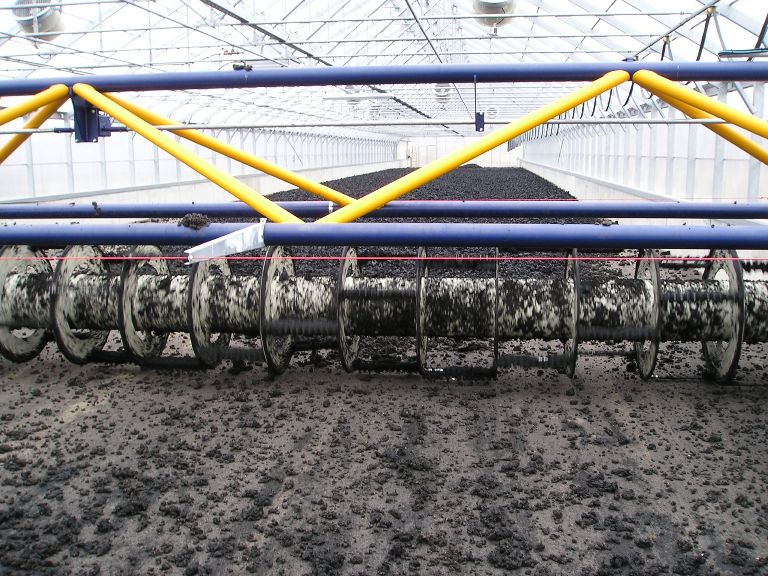 Production of renewable energy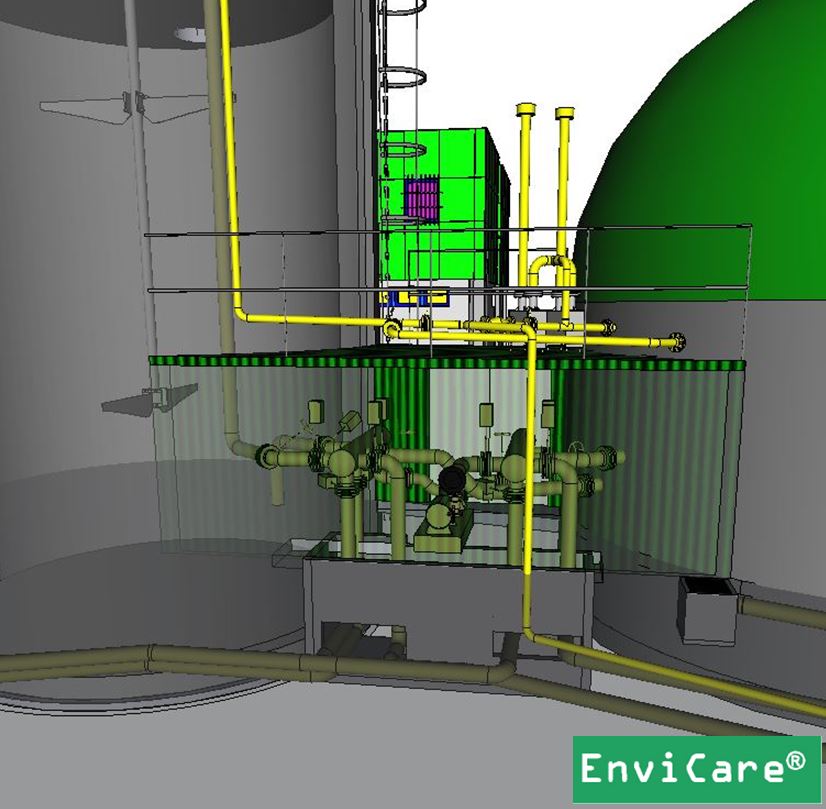 2014 we wrote on our homepage:
"Energy is increasingly becoming a precious resource.
The costs of generating renewable energy can be seen in the green electricity tariffs and are about 2 – 3 times higher for permanently available energy (biomass, biogas) than the current market price. It must therefore be clear to everyone that the age of cheap energy will come to an end as the supply of fossil resources is already becoming scarce. The timing may be debatable. The current consideration of whether the extraction of shale gas for a period of a few decades justifies the associated environmental hazards clearly highlights this issue.
In order to lead a company or a municipality into a secure future today, energy optimisation must therefore always remain the focus of all strategic considerations."
In the meantime, this prognosis has unfortunately come true. Biogas plants that process organic waste are now clearly paying off and it is time to take the step of raising the energy potential from food and organic waste.
EnviCare® with many years of experience in this segment supports you competently!
Our individually tailored services in the field of waste technology and our offers are always precisely tailored to customer needs:
Process engineering planning
Handling of Europe-wide calls for tenders and national official procedures
Consulting (feasibility studies, concept development)
Safety engineering, explosion protection
Supervisory activities